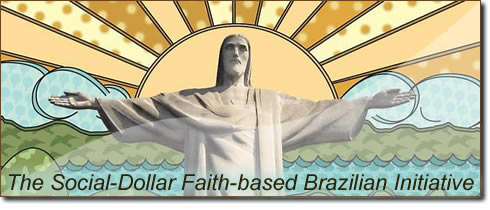 (Think globally, act locally with a hybrid, inflation resistant and 'forever foreign educational currency'*...)
The Social eBank & Trust Int'l. Project
US OFFICE ADDRESS:



207 Owensville Rd.
West River, MD 20778 - USA
WASHINGTON DC:
(202) 957-9900
TOLL FREE NUMBER:
(877) 210-4635

FAX NUMBER:
(877) 210-4635
VOLUNTEER COORDINATOR:
Evanilde Martins
Direct Line:
321 303-7535 or 01155-11 4156-7535 in Brazil
(English, Portugues, Espanol)
LEGAL DIRECTOR:
Lucia M. Baez-Luzondo, Esq.
LuciaLuzondo@gmail.com
Direct Line: (305) 934 4175
(English, Espanol)
FOR THE COMMUNITY-WIDE COALITION COORDINATOR:
[email protected]
Luis Paul S Baron, CIO/CTO
Direct Line: (202) 957-9900
(English,Portugues,Espanol,Italiano) or click his Linkedinfo
INT'L. C. COORDINATOR'S ASSISTANT:
Marguerite Sizemore LaRoche
Direct Line: (443)867-6891
(English Only)
[email protected]
GENERAL E-MAIL :
[email protected]
NOTES:
* Forever, a foreign currency:
Think globally and act locally with a hybrid, nominative and non-fungible educational currency, forever foreign to protect itself against "lethal-inflation", financial speculation, political manipulation, and persecution.
For questions about "Board of Directors", "Executive Committees" and the indispensable "Consulting Group" or "Advisory Team" please wait for future arrangements similar to the following draft:
SeBank Diocesans Community Authority Panel.
SeBank Diocesans Officers and Assistants Committee
SeBank Bishop Volunteer Judge Representative.
SeBank Nat. Bishops Conf. Executive Director designation.
SeBank Nat. Bishops Conf. Advisory Members indication.
SeBank National Senior-Officers Assembly.
SeBank PetrusNet Int'l. Standards and Cooperation Authority.
SeBank Coalition & Volunteer Task Force Network.
SeBank Chaplains and Prayer Intercessors Network.
SeBank Pro-Tax and other Government Faith-based representatives.
SeBank Preventive Law-enforcement Task Force (Integrated only by Christian Police Officers, preferably retired)
Plus independent, not for profit, outstanding auditors. Negotiations already started with The Evangelical Council for Financial Accountability (Accounting), Knights of Columbus (Insurance), Bradesco Foundation / Popular Community Bank (for scrupulous Data Backup Strategy implementation, periodic fraud/catastrophe simulations, online Bank Software Security and Standards guidelines) and The White House Office for Faith Based Initiatives (Definition of a government audit model over The Social eBank Policies related to: Tax compensation, No-unfair business competition, Alternative Labor Certification for homeless and unemployed people, Social eBank law enforcement preventive-Police and Small Cases Arbiter Internal Services).
Since no account can be open and operated unless under the authority of one Social eBank Officer or one of his/her personal Assistants, The Social eBank's Officers Diocesans Committee and National Assembly will play a major roll in the management of the whole System.