Agreements
Handy Forms
Online Data/Info
History
Online Access
Gate Links
Contact us
Orthodoxy
Our relativistic society likes to pretend that all values are equal, that whatever you believe is fine so long as you are sincere. Mein Kampf records Hitler's struggles to develop his own values. They were fine for him, but there are several million people for whom his values were quite deadly. Those who feel the poor should be pushed out into the cold to fend for themselves in our increasingly predatory society also find the basis for their beliefs in the primacy of personal moralities and moral indifferentism..
All beliefs about social issues are not created equal. This section provides access to documents, doctrines, and catechetical materials related to the justice teaching of the Roman Catholic Church.
DOCUMENTS Authoritative documents defining social justice doctrines 454 links
DOCTRINE Summaries of major social justice doctrines of the social justice teaching 14 links
CATECHESIS Catechetical materials and links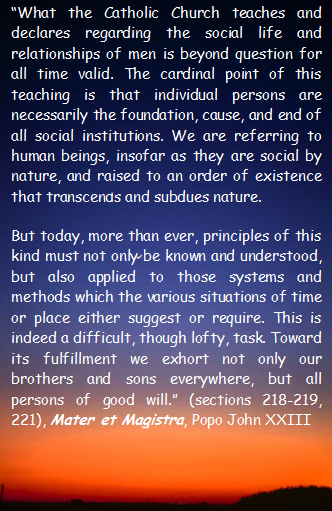 Pope Paul VI Foundation, 1975-2015: 40 years of continuous services!
Social eBank & Trust International.
Copyright � 1987-2014
The Project X Stealth
replica watches
are meant to hearken back to military
rolex replica sale
Submariner (Mil-Sub)
replica watches
, and they look really kick-ass. Awful worn-torn Vietnam would have been just a bit better with one of these... don't you think? As Project X Designs
replica watches uk
is from England, the watches are technically dedicated to the British Special Boat Service (SBS), specifically to watches issued to them from the 1950s - 1970s. The two versions of the watches offer slight differences and are based on the most modern
rolex replica sale
Submariner Date watches. On the back of each of the
swiss replica watches
is an engraving of the SBS logo - "By Strength and Guile." Now that is a kick-ass motto. So suave. The motto is written under the SBS logo which has a frog with wings and a parachute. The Mark III watch is in steel with a black ceramic bezel insert. The dial has also been modified a bit.